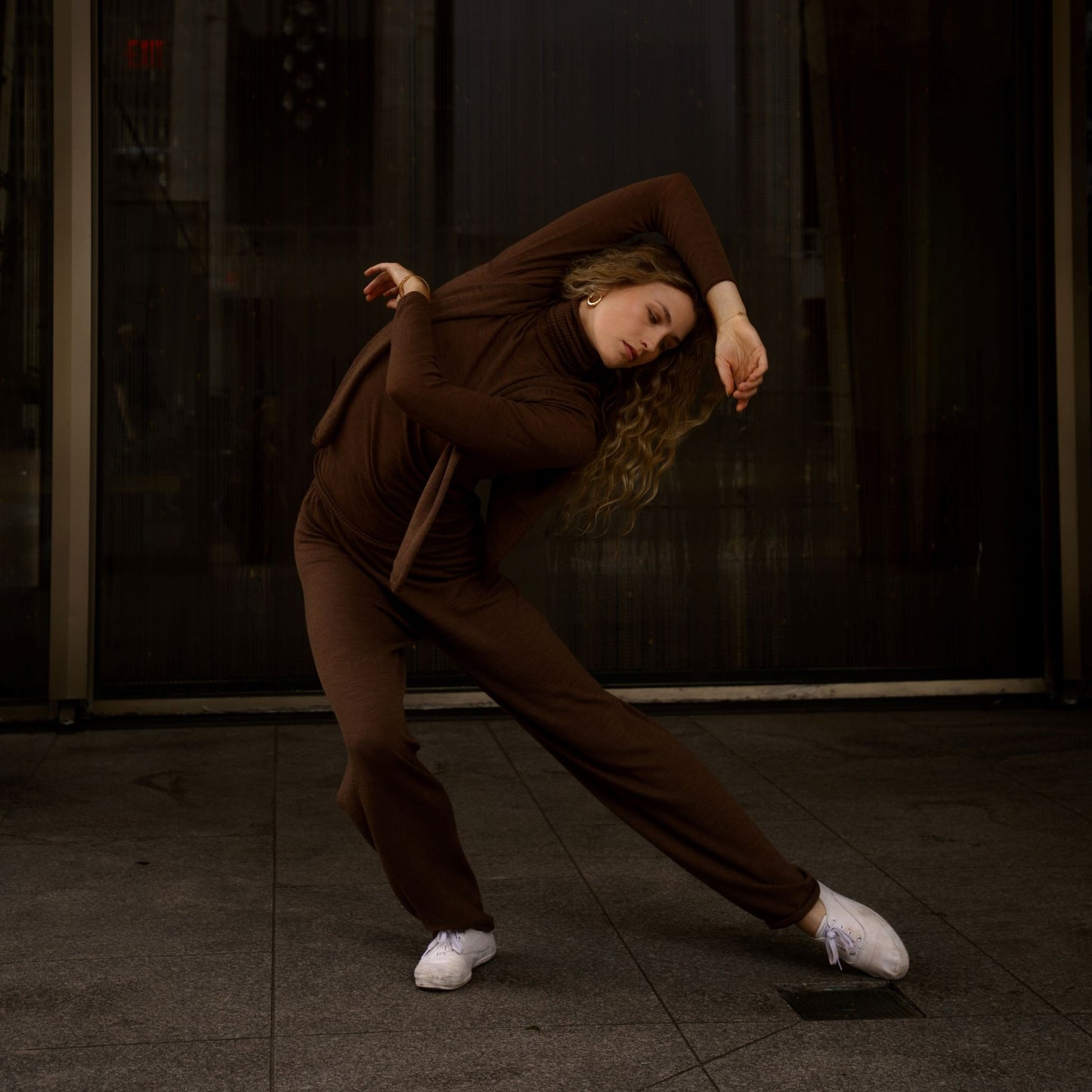 Soft and Luxurious Feel
Merino is a smaller diameter fiber with a natural elasticity that makes it feel soft and flexible.
Wrinkle Resistant
Small pockets of air in the fibers help the fabric spring back into shape when bent or compressed (making it great for travel).
Temperature Regulating
Merino is a natural insulator, keeping you comfortable across a range of temperatures.
Antibacterial and Antimicrobial
As a result, merino doesn't hold onto odors.
Sustainable
Harvested from sheep, merino is low-impact, long-lasting, biodegradable, UV resistant, and washable.
Our Customers
"I am legit in love with the knit pants. It fits beautifully and feels amazing!!! These are the pants you want to wear when you want to get upgraded to business class, but you also want to be comfortable when you get there."
Rachel
"I have the women's oversized sweater in several colors and LIVE in it! So soft and light, sexy but comfy. The fit is great over leggings or skinny jeans. Highly recommend!"
- Danny
"She (and I) love our Willow sweater, it rocks! It's awesome, comfy, and we love the fabric. She keeps saying, 'I love it'."
- Jared